At Replacements, Ltd. we believe there's a place for everyone at the table.
As we help people create and maintain their most important connections – to the past and to each other – we also affirm the dignity of all people. These values are in our DNA.
We strive to inspire each generation to not only reinvent how they entertain, gather, and make a house a home, but to build stronger communities that make positive change in the world.
So, join us at the table. There's a place for you.
At an early age, our founder, Bob Page learned the value of generosity, community, and standing up for others. It's in this same spirit of making a positive impact in people's lives that we collaborate with numerous organizations to give back and serve our communities. How do we do that?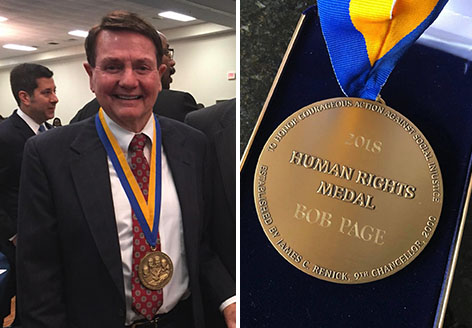 Advocacy
We use our voice to address issues that impact our communities. Our work expands from civil rights, LGBTQ equality, and environmental stewardship to access to health care and immigration reform.
Service
Our goal is to foster a culture of service and encourage our employees to participate actively in communities in many ways, such as building homes with Habitat for Humanity, hosting Dining for Friends to raise funds and awareness for the fight against HIV, or using company-paid time to advance causes they're passionate about. Replacements' employees play leadership roles in local, state, and national non-profit, civic, and government organizations.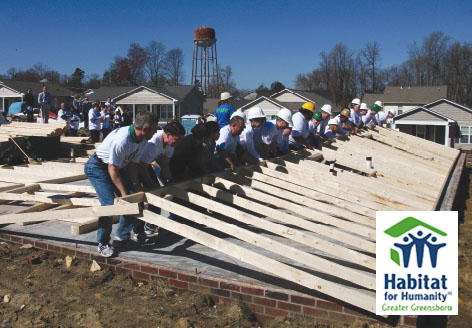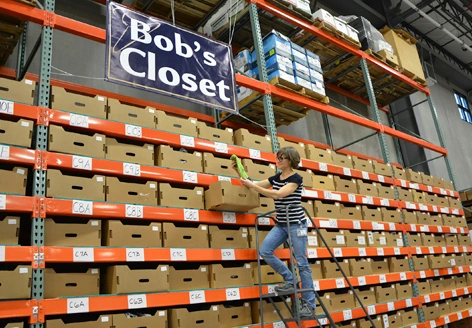 Giving
Bob and Replacements are active sponsors to hundreds of community organizations and initiatives. Each year through our employee-giving program, employees make gifts to a wide variety of social, educational, health, environmental, and civic organizations. And through Bob's Closet, an on-site charitable clothing program, we are able to provide thousands of clothing items to low-income communities at no cost.
For more information about Bob's Closet, contact:
Ashley West
(800) 737-5223 (ext. 2497)
Giving Tuesday: Now through Tuesday (11/29) we are collecting coats in our showroom. If you're in the area please drop by your donations and shop for yourself or someone special!
Read more about Bob's Closet in the article published by The Times News.
We try our very best, every day, to nurture an inclusive workplace, actively participate
in the communities we serve and influence social change through our actions. Our table is long, and all are welcome.