"Find This For Me" Service
Our "Find This For Me" service is a free, no-obligation way to let us know what you're looking for, so we can do our best to help you find it. We will notify you via email once we have stock.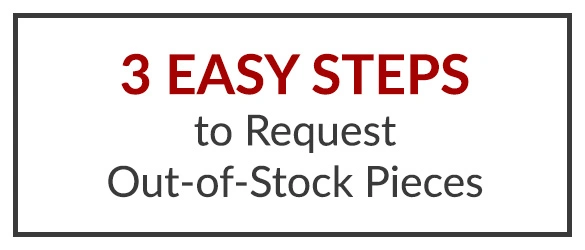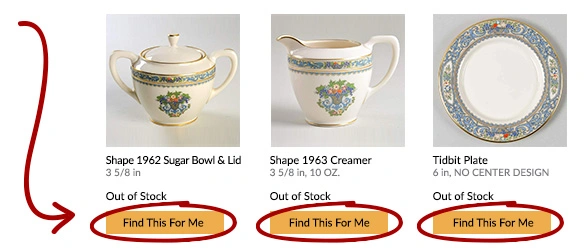 How "Find This For Me" Works:
If a piece in your pattern is out of stock, click the "Find This For Me" button for the specific piece you want us to find. (If you're not logged in to your replacements.com "My Account," you'll be prompted to sign in or create one.)

Enter the quantity you'd like and hit the "Submit" button - this allows us to contact you once the piece(s) are found.

Repeat this process for each item you're looking for.
It's that easy. You can manage your favorite patterns and piece requests at any time by signing into your Replacements "My Account."
Don't know the name of your pattern? Review our pattern identification instructions, or fill out our Pattern Identification Request Form and we'll do the research for you.
Questions? Please contact us and someone from our Customer Care team will be happy to help.